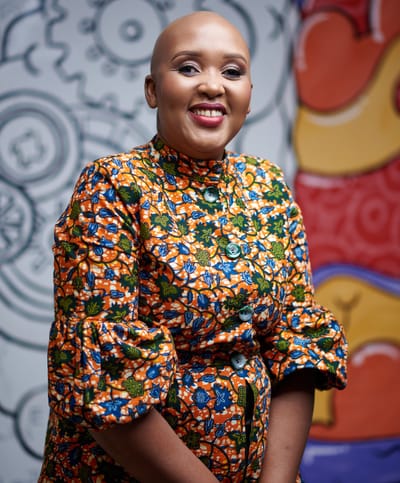 Six Seconds
Certified Emotional Intelligence Practitioner & CoachInternational, Award Winning Trainer, Moderator and Keynote Speaker
A self-professed Emotional Intelligence Fanatic, I am on a mission to transform Africa, changing hearts + minds, one leader at a time.
I believe that self awareness is a leadership superpower, and I support leaders to develop a deeper understanding of self in order to enhance leadership effectiveness. Emotions are data – signals that give leaders information about themselves and others. I believe that without enough EQ, leaders are probably not picking up these important signals or not seeing how their own emotions "colour" thinking (for good and for ill).
I am passionate about supporting leaders to learn the logic of emotions so they can cultivate a conducive environment for their teams
.
As a
Six Seconds
Certified EQ Practitioner & EQ Coach, I work with organisations to leverage the scientifically-based skill of Emotional Intelligence to ignite a culture movement & drive engagement as well as successfully navigate change - in order to fuel sustainable performance.
I am driven to empower individuals to take ownership of their future by increasing personal effectiveness so that they can achieve their big, hairy, audacious goals
I am the Founder & Lead Changemaker at
PTS Africa
| The Emotional Intelligence Company. PTS Africa is a boutique, Pan African consultancy firm headquartered in Kenya, that is dedicated to the development to of people. At PTS Africa, people are considered to be a organisation's most valuable asset – more valuable than the physical office, data and capital.
The success stories at PTS Africa have everything to do with the transformation of behaviour to drive organisational performance. People development, capacity building & employee wellbeing solutions are underpinned by a bedrock of Emotional Intelligence tools & methodologies, fuelled by the ideology that emotions drive people and people drive performance.
In my spare time, I work with teens & young people at church and in the community, mentoring them to develop greater self-efficacy. I also champion a gender-inclusive society as the Chair of the Gender Sector Board at the Kenya Private Sector Alliance (KEPSA), the private sector apex and umbrella body set up in Kenya in 2003, to bring together business community in a single voice to engage and influence public policy.
I am a voracious reader, a budding saxophonist and a novice hiker who loves to spend time with my family in nature.